MacWisdom Systems - Buy Web Products
24/7 Support 480-624-2500
Basic Web Products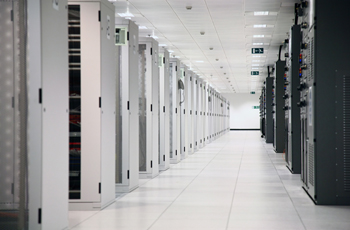 If you need domain names, SSL certificates, or other types of web products, you can get them from our online store. The products are are provided by GoDaddy/WildWestDomains, through our affiliation with them. Often times you can purchase a product from our reseller store for less than the same product on the the GoDaddy store, especially for SSL certificates.
With our store, you will have your own account that contains all your products. You can login to your account below and view or manage the products. There is 24/7 support available for these products.
DOMAIN NAMES • SSL & SECURITY • EMAIL ACCOUNTS
If you are one of our continuing clients:
Purchase your domains and SSL certificates through this store.
For other products, such as web hosting, we may be able to directly provide a more suitable choice for your company. See the special services listed below or contact us for a discussion on your needs.
Registering domain names and purchasing SSL certificates can be confusing for a non-technical user. You can hire us to perform these tasks for you
---
Specialized Web Products From MacWisdom Systems
Web Hosting
If you are a client for which we provide ongoing service, let us host your web site on our own special servers (not hosted through GoDaddy/WildWestDomains). Our servers are more locked down and secure that most of the low-cost web hosting companies, and we can better serve your needs. We closely monitor the activity on our servers and we prefer working with servers that are under our direct control. If you are using our custom shopping cart system, it is highly recommend you host your entire site with us, for closer integration and speed. The cost of basic hosting starts at $10/month, but varies based on customer requirements. Contact us for details. We do not provide hosting to the general public on our custom servers.
Managing Domain Names & SSLs
A domain name is a web address, such as "amazon.com". Of course, you need one of those to have a web site. An SSL certificate creates a secure connection to your web site. An SSL is needed if you are going to be selling anything on your web site. Domain names and SSLs are purchased in yearly increments, and must be purchased from an accredited company. There are many companies, but we have affiliated with GoDaddy/WildWestDomains to provide a store for you to buy and manage those products.
Some of this can be a bit confusing for the non-techincal user, so if you wish, we can help you manage it. The cost is based on time spent at our hourly billing rate, and would probably be about an hour each year, unless there are unforeseen problems. This service is available only to existing clients, not the general public.
Email Accounts
For our customers that need secure email, we can provide email services. Many people use the popular free email services (gmail, yahoo, hotmail, aol, etc.) or the complimentary service from their internet connection provider (AT&T, Comcast, Verizon, etc.). They have shown to be less secure than other more customized solutions.
Here are some links to articles about the security concerns of using the free webmail services:
Here are some reasons why the free services are less secure:
Your log-in name is your email address. This means that anyone who sees your email address (i.e. john@gmail.com), already knows your log-in name, so all they need to do is hack your password. We give you a login name that is different than your email address. If you use an phone app, tablet app, or an email application such as Outlook, Thunderbird, or Apple Mail, you will only need to enter that information once.
Many users create weak passwords that are easy to "crack". We can recommend more secure passowrds.
In a big company, you don't know how many different people have internal access to the email servers.
Hackers attack the big free services much more because they are such a big target with millions of users, which can be a big payoff.
There have already been hackers who have successfully compromised the newer two-factor identification that some companies have established.
Our method solves some of the problems:
Your log-in name will be different from any valid email address. We help you create it, to make sure it is not easy to hack.
We help you create your password to make sure it is not easy to hack. Only we can set or change your password for you.
Only a few people have internal access to our servers.
Nothing can provide 100% security, but these days, we believe these basic deterrents will provide more security for you, without any invonvenience or hassle.
We do not provide custom email hosting to the general public.
It is only available to clients that we develop a relationship with.